WEEKEND COCKTAILS
Happy weekend! It's Saturday night. All of my in home chores like laundry, dishes, dusting, and vacuuming have been completed and I'm just ready to relax after a long work week. Yes, you read that right. I did a lot of spring cleaning as soon as I got home from work yesterday. I'm telling you nothing makes me feel more relaxed and chill than having a clean and organized house. Naturally when that's done; a lady likes to treat herself to a nice cocktail while either reading on the sofa or catching up on a good show.
The weather this weekend is going to be pretty overcast and filled with April showers. I figured it would be a great time to experiment with a few cocktails. Here are a list of a few of the best types of cocktails to make when it's gloomy out!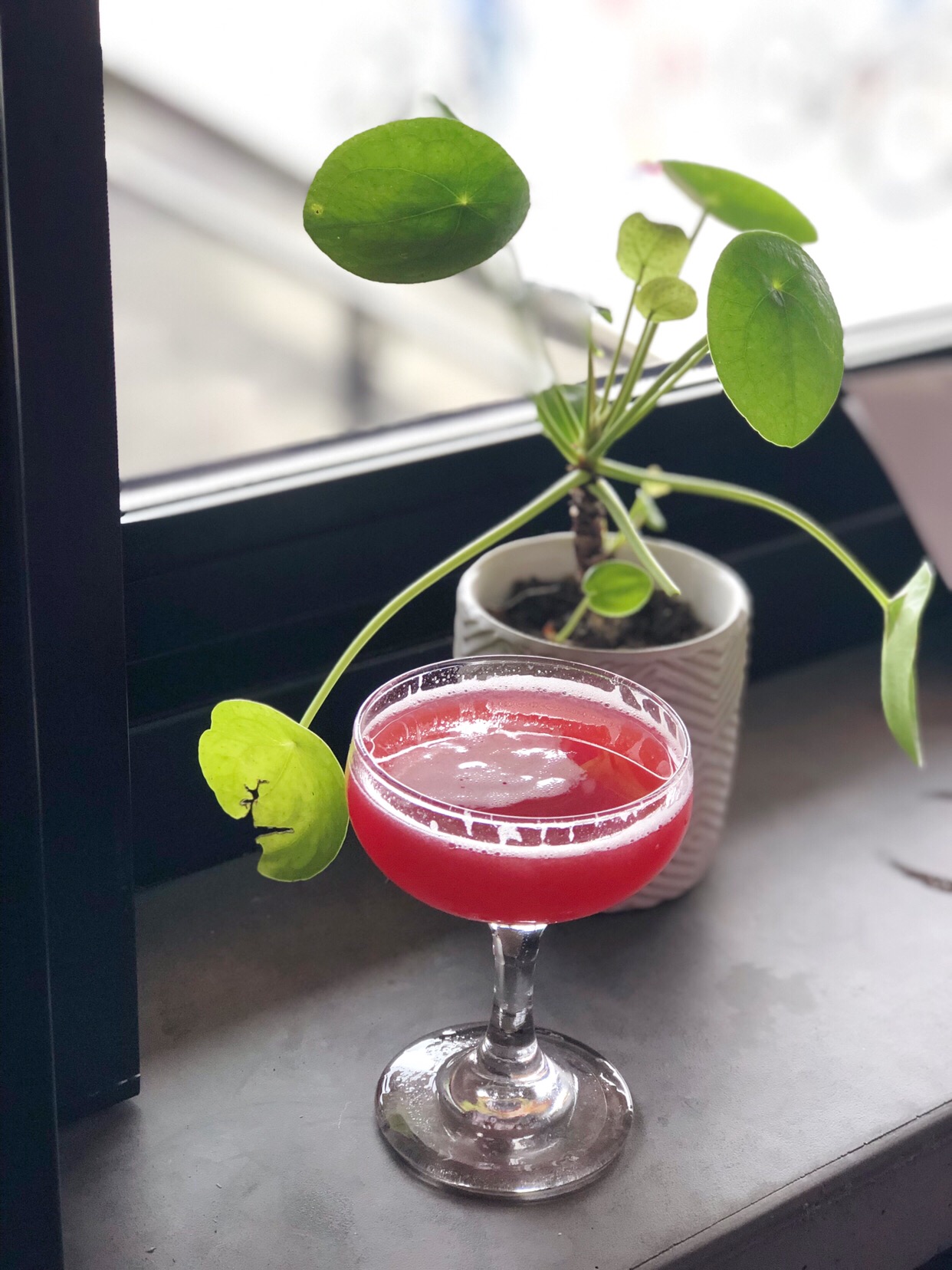 INGREDIENTS:
Ice
1 oz ruby grapefruit juice
Juice of 1 lime
2 oz vodka
1/2 ounce grenadine
Twist of lime for garnish
The Ruby Redtini is a semi-sweet martini that has nice hints of both sweet and sour!
INSTRUCTIONS:
In a cocktail shaker, combine the ruby grapefruit juice, lime juice, vodka, and grenadine. Shake to chill and strain into a martini glass. Garnish with the twist.
INGREDIENTS:
2 oz Tequila Patrón Silver
3 oz Fresh grapefruit juice, plus a grapefruit wedge
1/2 oz Fresh lime juice
1/2 oz Simple syrup 2 oz Club soda
1 Tsp of Ancho Chile Powder
1 Tsp of Kosher Salt
The paloma is a tequila-based cocktail. This drink is most commonly prepared by mixing tequila with a grapefruit-flavored juice and soda, served on the rocks with a lime or grapefruit wedge.
INSTRUCTIONS:
Pour some kosher salt and Chile powder on a plate. Rub half of rim of a highball glass with grapefruit wedge; dip rim of glass in salt and Chile. Combine Tequila, juices and syrup to a shaker with ice and shake. Top off with club soda. Garnish with grapefruit wedge.
Tequila is definitely my spirit of choice and this cocktail is pretty simple to make. Although the Paloma Cocktail is not usually sweet, the addition of the syrup enhances all the citrus flavors.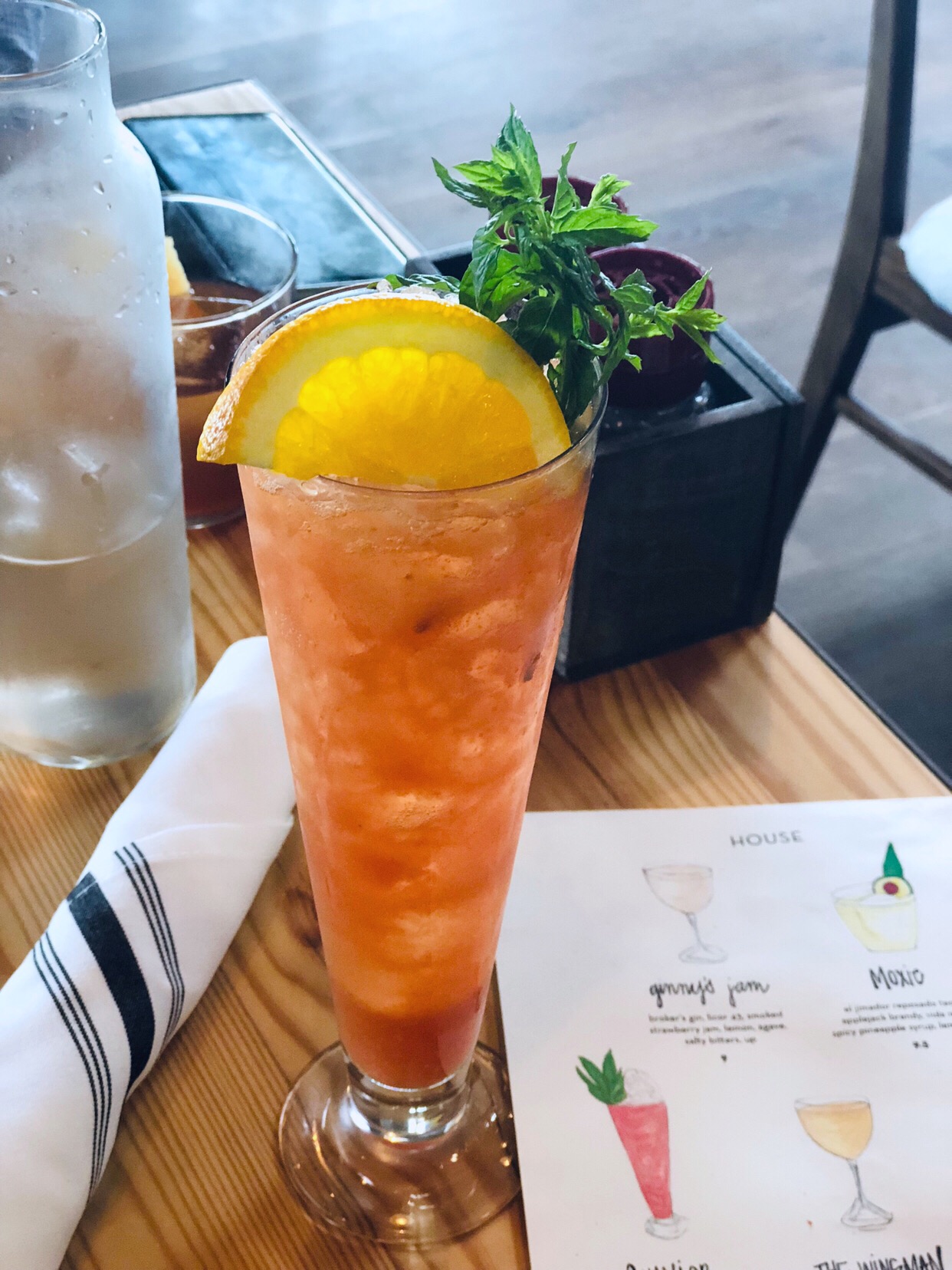 INGREDIENTS:
2 oz aged rum
3/4 oz fresh lime juice
3/4 oz maple
3/4 oz velvet falernum
5 fresh mint leaves
I initially had this drink at one of my favorite restaurants here in Richmond. I loved it so much I attempted to duplicate it here at home. I'm normally not a big fan of mint in my cocktails, but the rum with hints of lime and maple made up for it.
INSTRUCTIONS:
Add lime juice and falernum and fill glass halfway with crushed ice. Stir using a swizzle stick (or whatever's clever 😉). Top the glass with ice. Top with maple and mint leaves.
I kinda of used my intuition with this one because I only went off of the ingredients provided on the menu.
Which cocktails are you having this weekend? Cheers!